Blocked drains in Logan, Ipswich or Surfers?
Guarantee Same Day Arrival
We understand that blocked drains in Logan or anywhere in south-east Queensland are one of the most common and frustrating issues around the home. When your drain blocks up it is a critical problem that needs to be resolved immediately.
Understanding the Blockage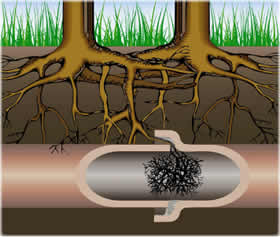 There are a number of different types of blockages around your home that we recommend you have rectified as soon as you can
Kitchen Sinks – Food scraps, oil & coffee grounds are three of the most common causes
Basins & Showers – Hair, scum & foreign objects can cause blocked basins
Floor wastes & drains – Hair, scum & foreign objects can cause blocked wastes and drains. A yukky smell can also be associated with these problems
Blocked Toilets – Toilet paper, foreign objects like toilet fresheners or children's toys can cause a blocked toilet. – See our "blocked toilet" section for more details.
Storm water & sewer lines – Tree Roots in the line or breakages in the pipes are common causes for blocked storm water & sewer lines.
Check out our great specials for Jetter & CCTV combined services
$400.00 *conditions apply