Take the hassle out of OVERDUE notices… We will keep the records for you and notify you when annual testing is required.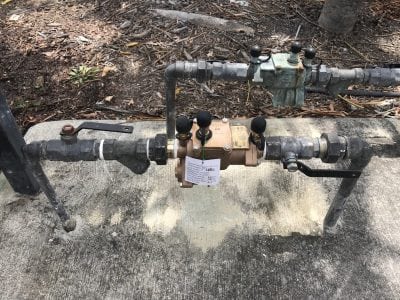 Backflow devices, prevent the reverse flow of water from a potentially polluted or contaminated source into drinking and bathing water supply systems. Backflow prevention starts within a property boundary by isolating a possible contamination source from the town mains or storage tanks (rainwater tanks) to the tap or appliance. This risk can be managed by installing a backflow prevention device.
We can assist you with both the installation and routing maintenance of backflow devices.
Backflow Device Installation
There are a number of backflow prevention devices available to suit any particular situation.
Testing of backflow devices
Testable backflow prevention devices must be registered with individual councils and tested at least once every 12 months.
Testing should only be carried out by a plumber who is endorsed to undertake such work