Looking for plumbers on Brisbane's southside?
Our Integrity, Workmanship and Communication will Achieve Results and Exceed Your Expectations
Mint Plumbing specialises in all aspects of Plumbing, Drainage & Gas Fitting – we are a leading provider across Brisbane, Ipswich, Gold Coast & Surrounding areas.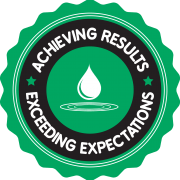 From commercial maintenance & installations to new residential developments & renovations we have got you covered, our trusted and experienced Installation Team are ready and waiting to manage your project.
From insurance repairs to water leak inspections and onto your general residential maintenance of hot water system repairs and replacements, blocked drains, leaking taps and toilets through to specialised gas repairs and installation, our trusted and experienced "Maintenance Team" are ready to help you.
We are a family owned and operated company established in 2005. Our team is dedicated to providing a 5 Star Service Guarantee to each and everyone one of our customers. No job is too big or too small for Mint Plumbing Services.
Renovating?
If you are ready to start renovating your home, why not call in the best plumbers on Brisbane's southside for a quick discussion about your plumbing needs (particularly if you are moving toilets, sinks, baths and showers)? We will give you a free quote for the work, because knowing the costs upfront will help you to budget for your renovation and having the plumbing performed by expert plumbers will make sure that everything is up to code.
Blocked drains?
If your drains, showers, sinks and toilets are slow to empty, you might have a slightly blocked drain that will become completely blocked if it's not fixed ASAP. It's best not to ignore these type of issues, because it can become much more expensive if you need an emergency repair!
What areas do we service?
Looking for a plumber in Springfield or plumbers in Brisbane's western suburbs? We cover all areas of Brisbane and Ipswich, so call us today and we will have your plumbing problems fixed quickly!